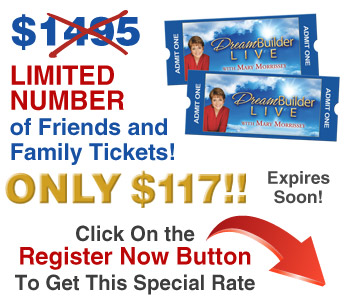 Join us for DreamBuilder LIVE 2013
What is DreamBuilder LIVE?
A highly potent, spiritually charged, two-day experience for you to focus on bringing your dream into reality...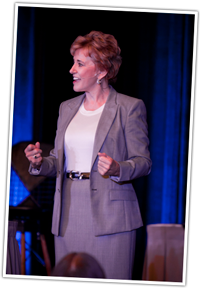 In today's fast-paced world you experience as much in one month as your ancestors experienced in an entire lifetime. It's so easy to get over-stressed, be ruled by your to-do list, and start thinking that being overwhelmed is normal. Don't get tossed around by the circumstances of life! Live to contribute your gifts, discover your true purpose, and balance all the areas of your life so that you feel fulfilled and successful across the board.
Your Soul is calling you to become more than you've been, to bring your true gifts to the world. That yearning is the doorway to true fulfillment, joy, and meaning. As you create your dream you'll enjoy the special feeling that wells up inside you that says, "I LOVE my life!"
To really make the changes you long for and achieve the results you desire, what you need is a dream-nurturing environment, away from all your daily tasks and duties.
This is where you'll discover what kind of life you would love to be living, and receive the strategies and guidance you need to start to bringing that vision into reality.
Dream Builder LIVE is a dynamic, interactive event that connects you to like-minded, spiritual professionals who are all about giving their gifts and making a difference in the world!
People fly in from all over the world to attend this life-changing experience with Mary Morrissey. You'll meet conscious change makers, heart-centered entrepreneurs, visionary business owners, coaches, physicians, medical professionals, artists, authors, inventors and more. And everyone is gathered in this safe and nurturing environment to support the realization of your vision!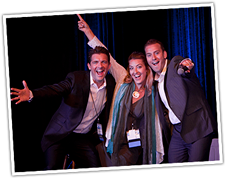 This is the event to attend to amplify your income, influence and impact in the world! In a way that keeps your heart and mind in balance. Mary Morrissey is a master of teaching the spiritual side of success, and she will guide you into that experience for yourself so that your life isn't running you, you're running your life.
At this event you'll discover ideas and people who will bless your life for years to come. Make life-long friendships, business partnerships and maybe even meet your soul mate! (It's happened before.)
In fact, successful people put DreamBuilder LIVE on their calendar each and every year because their vision is constantly evolving. As they achieve their goals, they become ready for the next challenge! Successful people understand the value that's created from investing in themselves with this highly-charged weekend of dream building.
Because Every Dreamer Needs Support, And Every Dream Needs Nourishment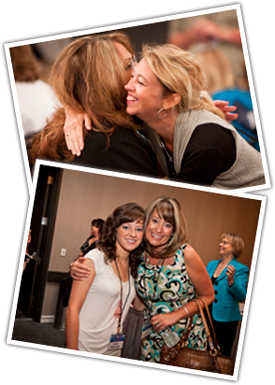 Like the acorn grows into the oak tree, if you are someone who wants to bring your highest vision into being, you are going to need the right climate and conditions to make your full greatness possible. DreamBuilder LIVE is that environment. And Mary Morrissey, globally renowned spiritual teacher, is that support.
Don't let your dreams wither on the roadside as you struggle along year after year, with all your longings locked inside you. Liberate your vision and discover how much FUN it can be to start living it!

7 Reasons DreamBuilder is the Single Most
Important Event You'll Attend All Year...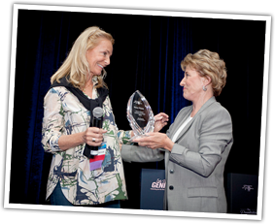 You'll gain a vision for the ultimate life you would love living
Without a destination in mind, you could turn the ignition in the world's finest Ferrari and never go anywhere. You have to have a vision for where you want your life to take you! What would you love to experience more of your life? What would fulfill you? What kind of business do you want to build? What kind of relationships do you want to have? What would you like to have happen in the areas of your health, your finances and your time? This is your life! Don't you think it's worth one weekend of visioning to make it the greatest life possible?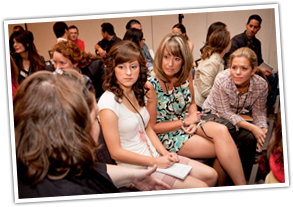 You'll get to network with fascinating, difference-making individuals from all over the world
At DreamBuilder LIVE you never know who you'll be sitting next to. We have people fly in from around the globe to spend this sacred time together focusing and envisioning. The atmosphere in the event room is super-charged with the highest possible positive vibration for manifestation. When people say this event is life-changing, they mean it!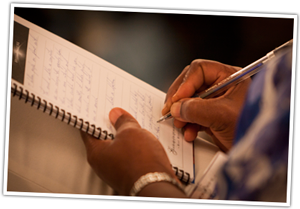 You'll discover how to use the tools of dream-building to create anything you want in life, year after year
That's right! Dream-building is a skill-set that once you learn it, you'll be able to use it time and time again: it's repeatable and predictable. The ancient mystics knew this and embedded this teaching into all the old wisdom texts. There is so much gold in this teaching, that you will unlock more secrets every time you attend. And all the things you hope for in life will start springing into being! Because you placed sustained attention on your vision, and got the support that would let it be welcome in your life.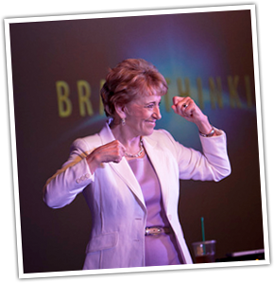 You'll discover how great inventors and authors of the past used the timeless tenants of dream-building to achieve extraordinary results
Thomas Jefferson, Einstein, Thomas Edison, Margaret Fuller, Ralph Waldo Emerson, Henry David Thoreau... these are just a few of the individuals who knew how to put dream-building to work for them. Their contributions changed the way we experience the world! Einstein said that if he ever encountered a problem and had only an hour to solve it, he would spend 55 minutes designing the right question to ask, and it would only take 5 minutes to arrive at the solution. At DreamBuilder LIVE you will learn how to construct highly potent questions to use in your life so that solutions become a natural and frequent experience for you.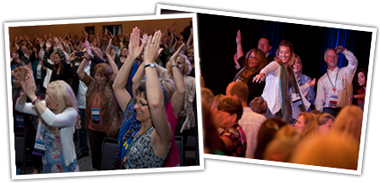 You're going to have the most FUN you have all year
Yes! DreamBuilder LIVE is a BLAST! You're going to dream, make new friends, enjoy new discoveries of yourSELF, dance, laugh, and that whole process is full of ecstatic release! Don't miss out on the fun, you'll want to plan on being there for every marvelous minute.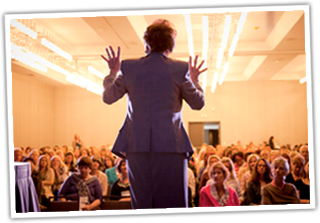 You'll activate your life's purpose and feel relieved as you step into the life you were meant to be living
Do you live with a constant, nagging sense of angst, stress, anxiety, depression, or overwhelm that just never lets up? Don't be deceived into thinking that is who you really are. You were born to make manifest the glory of Life that is inside you. And you are meant to be happy in every area of your life, not just one or two! Expect to experience deep relief, and a massive shift into joy as you shed old patterns and start to live your purpose.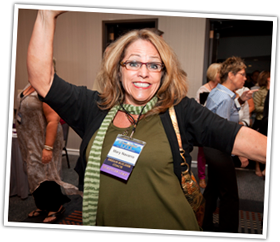 You'll gain an understanding of the spiritual laws of dream-building and how aligning with them will make success easy for you
Success is your destiny. It truly is! It doesn't matter how hard things have been for you, what set of circumstances you were born into, or what your past says you have been able to accomplish, none of that defines who you really are, or how much greatness you are capable of. When you align to these spiritual laws, which are as ancient as the universe itself, you are going to start to experience your own increased success like a wide and powerful river of positive energy that forever flows through every area of your life.
A Message from DreamBuilder LIVE Founder, Mary Morrissey:
For over 40 years I've been both a teacher and a student of the dream-building process. I've been blessed to learn what works and what doesn't when it comes to building a dream. What I have discovered is that there absolutely is a proven way to turn your vision into reality and upgrade the quality of your life in the process.
I have helped tens of thousands of people build their dreams and create more peace, harmony and prosperity in their lives by harnessing the spiritual truths of success...and I want to support you!
Many of us have been traveling through our lives with the wrong map in hand. It's like being born in Chicago but getting handed a map of Los Angeles. You don't know you have the wrong map! You just try and make sense of what you get, and you live with a lot of frustration.
But when you get the right map, suddenly, the whole picture is unlocked for you. And that's what I'm passionate about teaching- how to rightly perceive the world around you so that you can build the life you want.
Most people are living by default, not by design. They are going around blaming the universe, blaming their parents, or their upbringing. They argue for their limitations as part of who they are, and so reinforce them every step. But the truth is, anyone can access the information about dream-building just like anyone can get the right map for the city they live in. You don't want to argue with your conditions, you want to shift them!
But until you know how to shift them, you're going to be stuck with them. And once this gets revealed to you, then you have the option to say, "Ok, great! How can I create a life I love living instead?"
And the quality of your life responds by taking on the quality of the questions you are asking about it. And so with a new vision in hand, you can start to create a life you love living.
It's incredibly freeing to do this! It puts you in the driver's seat of your life.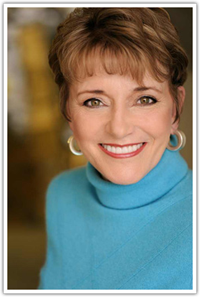 Let me show you how. Let me take you by the hand and give you the right map, so you can get started on building your biggest dreams. Come spend a weekend with me at DreamBuilder LIVE.
I'll see you there!
To Your Success,


Mary Morrissey
Are You Ready To...
Give up working so hard to get so little in return?
Release your suffering and your burdens to allow things to get easier?
Stop comparing your financial status (or lack thereof) to other people?
Stop believing there might be something wrong with you that your life doesn't look like what you hoped for?
Stop struggling with your experience of money, relationships, career or health?
Embrace the idea of creating a life you love living?
Feel complete, fulfilled, and happy when you look at your bank balance?
Enjoy the warmth of contentment and joy of fulfillment that comes from great health, happy relationships, and giving your gifts to the world?
If your answer to any of these questions is "Yes" then I invite you to experience the breakthrough you are ready for by registering for DreamBuilder LIVE!
From this weekend, you'll walk away with:

BALANCE. Instead of experiencing runaway success in one or two areas of your life, you'll create a vision for your life where you can enjoy success across the board. But you can't experience it until you've defined it for yourself.
LIBERATION. It's possible to be free from the burden of doing it all. And you don't have to take a million self-help courses or go to therapy for years. Mary will guide you from her 40 years of experience and teach what you can do to be FREE and start creating the life you love, now.
INSPIRATION. Remember, I've been where you are. I know what it's like to be stuck and struggling, or even having lost everything. I get it. And I'll tell you exactly what I did to get out of the vibration of struggle and into a place where success became easy, and freedom in every arena of your life is your new normal.
A ROADMAP. Inspiration without action is merely entertainment. You need real steps you can take to get where you want to be! I'll give you a roadmap to discover your dream and the life you would love living (and teach you a few shortcuts I learned along the way)!
TRUTH. The most reassuring aspect of the spiritual laws of the universe is that these are consistent truths you can rely on again and again. This weekend will expose any old programming you aren't aware of that may be holding you back. Once you dial in the truth, be prepared to experience the flow of abundance coming your way!
COURAGE. To go for your next BIG dream, or to simply take your life back. The struggle you are in is addictive- but you CAN walk away from it once and for all and enter a happy life, a life you would love living, the life of your dreams. It's time!
CONNECTION. I didn't make these life shifts alone, and neither should you. I promise you the most inspired and inspiring network of support where you will laugh and share and experience new openings and make new friends. You'll remember this as the moment where you turned it all around!
And as an added bonus, you can expect to receive...
A BIG DOSE OF POSSIBILITY! People say this weekend reconnects them to their greatest SELF! It's guaranteed to leave you feeling HAPPY, FULFILLED and most of all DIALED IN TO YOUR SUCCESS.
The tickets are valued at $1,495. So as a special friends and family guest, all we ask you invest is the cost of the materials ($117) which allows us to hold your seat.
What's At Stake?
Research repeatedly shows that people don't change their patterns on their own. And, without support, the truth is, most people won't ever achieve anything even close to their dream.
If this seems like a big investment to you, you're right. It's a huge investment! It's an investment in the life you would love to live. You are going to create another year of your life anyway... wouldn't you rather it be a year that you began to manifest your dream, your greatest vision?
Isn't your dream worth it?
Your true self is infinite.
I'll teach you how to access your vision and live a life you would love
Because...
SUCCESS IS YOUR DESTINY!!
The tickets are valued at $1,495. So as a special friends and family guest, all we ask you invest is the cost of the materials ($117) which allows us to hold your seat.
THE BUZZ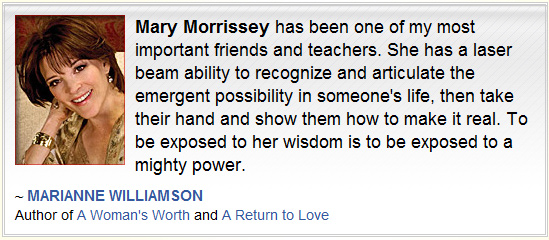 Mary's teachings are really the missing link to success. All I really needed was a mentor to tell me what to do and I would apply what I was taught. Once I committed myself and worked with Mary on my own personal business goals, my pathway to success is now being revealed to me. I am so happy and grateful to be professionally guided in the right direction. I am now including Mary in my business plan because I know she is more than worth it. She's just unbelievable! If you listen and apply her wisdom, you're guaranteed to win.
Throughout the last decade I have spent countless hours in various seminars from self help to real estate to networking, you name it I was there. In those 10 years I can confidently say that Mary's events are by far the best experiences I have ever had. In my opinion high quality content is always the primary focus and that was with overwhelming success. The next thing that makes her events the BEST experience is the environment and the QUALITY of the attendees. This past seminar had some of the most influential and well connected people I have ever met under one roof at one time. Bottom line, this is an event that NO ONE should miss and frankly whether you are a part of the human potential movement or are into business networking it doesn't matter, you NEED to be here!
I attended Mary's conference last year and I also took both Life Mastery and the course with Mary. Both were amazing courses that enabled me to reach goals beyond my expectations.
I just read "My Life in Six Months" that I wrote January 30, 2009. I had not reviewed it in months. To my amazement I have created every one of my goals.... and beyond what I had intended. I was astounded!!!! There was only one that did not come into fruition.
I have the relationship of my dreams. I was accepted into ministerial school and am getting nothing but A's and A+'s as I am learning from the brilliant minds who have gone on before me. I have started to write a book that has been in me for years and now it is flowing from my mind onto the pages easily. I am going to Delphi, Greece in March, this year (a dream for two years). I am ever amazed in how Spirit works.
Mary is, without a doubt, the best spiritual teacher in the world today. I am grateful that I have been able to hear Mary, and learn from her. Mary's love, expertise, and wisdom are above any other I have ever come in contact with. Her teachings feed my soul like no other. SHE IS THE BEST!!
I am thrilled about the changes I see in my life. I keep my heart on my vision and people, events, etc... are just coming into the flow of my life. It feels as if an inner Intelligence has been awakened.
Mary is absolute treasure and each time she steps in front of an audience she releases an abundance of wisdom and experience to take everyone to the next level. She has definitely changed my life for the better!
The Location
Los Angeles Airport Marriott
Address:
5855 West Century Blvd.
Los Angeles, CA 90045
310-641-5700
Dates:
June 1 & 2, 2013
Time:
9am - 5pm, both days
I want to encourage you to enroll NOW for one reason and one reason only: Because if you don't do this now and you go back to doing things the same old way, nothing will change. Successful people are simply willing to do what unsuccessful people won't (i.e. show up for their dreams).
Still On The Fence?
Here is a common question that holds people back: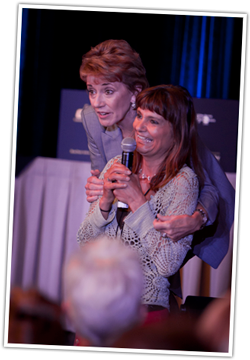 Q: What if I don't have the time to participate in your program?
A: Part of building and living your dream is to stop thinking based on your current circumstances and limitations. What can you shift or move in order to make this weekend a priority? If participating in this weekend is part of your dream, then you can make it possible.
Let's say you don't enroll in this event, where will that leave you? I can't make the decision for you. It's 100% up to you. I can help you, but you've got to take the first step.
Don't wait. Register now.
If you have questions, we are here to help!
Please contact our Customer Service Department.
CustomerCare@MaryMorrissey.com

To Your Best Life Now,



Mary
Mary Morrissey Bio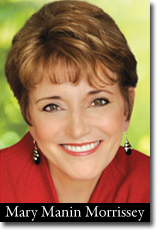 Speaker, best-selling author, and consultant for over three decades, Mary Morrissey's transformational talks and seminars have made her one of the elite teachers in the human potential movement. She is the president and founder of LifeSOULutions, an international company providing programs and products that transform dreams into reality. Her work takes her weekly to different parts of the globe.
Mary is the Co-Founder and the first President to the Association for Global New Thought. Along with Dr. Michael Beckwith, she became the first New Thought minister to be appointed to the Executive Counsel of the Parliament of World Religions. She has spoken three times at the United Nations as the national Co-Chair for A Season of Non-Violence, and has received the honor of being inducted into the Martin Luther King Order of Preachers.
Mary has co-convened and facilitated 3 different weeklong meetings with His Holiness The Dalai Lama in leading conversations with world leaders, and addressing the most significant issues our world is facing. In addition, as part of the Gandhi-King delegation, she met with Nelson Mandela in Cape Town, South Africa.
She is the author of two best-selling books, No Less Than Greatness and Building Your Field of Dreams, which became a PBS special. Featured in the movies The Moses Code and Beyond The Secret Mary Morrissey has also authored several audio programs, including the popular co-produced audio, Working With the Law with Bob Proctor. As a highly sought after inspirational speaker, executive coach, and corporate consultant, Mary has 30 years experience of empowering individuals in achieving new heights of spiritual aliveness, wealth, and authentic success.
Mary has a Bachelor's Degree in Education, a Master's Degree in Counseling Psychology, and an honorary Doctorate in Humane Letters. She has been an ordained minister for more than 30 years. While Mary holds some significant degrees and achievements in higher learning, she says her two most important degrees are the two black belts she has earned: one in success and the other in failure.